How To See London In A Day
Things To Do In London - 29-Aug-2019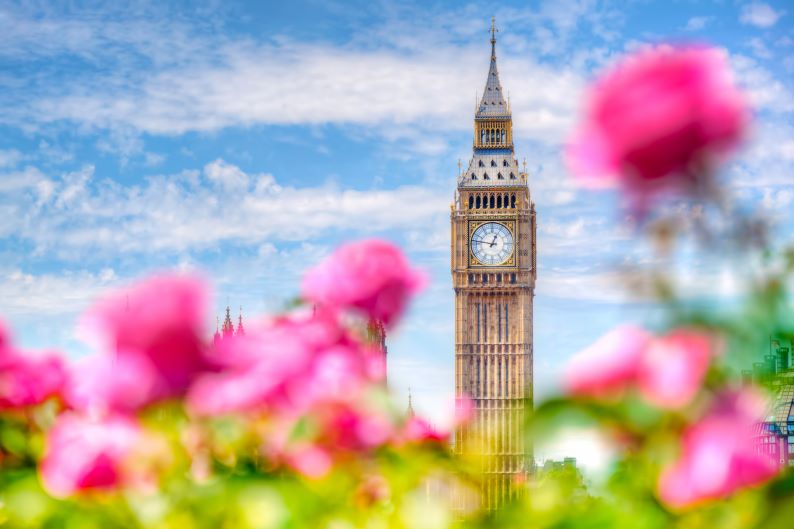 One Day In London
If you're only in London for a short amount of time, you'll need the ultimate itinerary of all the things to do in London for a day. We've rounded up a bunch of the best places to visit by foot in less than a few hours.
London Eye
Big Ben & Houses of Parliament
Downing Street
Covent Garden
Leicester Square
Piccadilly Circus
Soho
Oxford Street
Start at The London Eye
The London Eye is located in central London pretty much right outside of Waterloo Station. This is the perfect starting point as most travellers will usually arrive at Waterloo. If you don't fancy walking, make sure you grab yourself a Day Travelcard at the station. This'll let you have unlimited use of tube trains and buses throughout the day, so it's worth having. If you need some tips on how to use the underground, click here. Alternatively, if you enjoy walking, this route is easily done by foot as its mostly all flat ground.
Once you step outside the station, you're likely to see The London Eye (or hear it!) as it's about a 7-minute walk or a 5-minute cycle if you pick up a Santander Bike outside Waterloo. Once you arrive at The London Eye, there will most likely be a queue outside, the average waiting time is around 20-30 minutes, but it can exceed half an hour on busy weekends and bank holidays.
To go on the London Eye, it'll cost £40 for an adult and £32 for a child and it'll take around 30 minutes, with amazing views of the whole of London.
Walk to Big Ben and The Houses of Parliament (11-minute walk)
Once you've finished admiring London's most popular spots, take a short walk across the river to see another one of London's very famous landmarks; Big Ben. This spectacular clock tower is not hard to miss and will definitely be a great photo opportunity. You'll also see The Houses of Parliament, which is open to visitors all year round.
View this post on Instagram ✤ London, United Kingdom 🇬🇧 Courtesy of @jacob ← Tag your best nature photos with #TTourglobe A post shared by Travel Goals (@travellingthroughourglobe) on Sep 5, 2016 at 12:07am PDT
Walk Past Downing Street and pick up a Santander Cycle (9-minute walk)
Seeing as you've already visited The Houses of Parliament, you may as well completely indulge yourself into the British Parliament and visit Downing Street. Situated off Whitehall, a few minutes' walk from the Houses of Parliament, Downing street is the home to official residents and offices of the Prime Minister. This is a great place to visit if you really want to experience British Parliamentary culture. You can also pick up a Santander Cycleat Whitehall Place if you've decided you're done with walking.
Walk or Cycle to Covent Garden (16-minute walk, 6-minute cycle)
Once you've finished educating yourself on the Prime Minister's office, you can take a short walk up to somewhere a little less politically charged... Covent Garden. Situated in London's West End, this elegant area is built up of shops, restaurants, coffee shops and full of fun street entertainment. Its beautiful streets will be captivating to explore, and you'll definitely want to get the camera out and stop for a coffee.
View this post on Instagram A post shared by Covent Garden (@coventgardenldn) on Aug 8, 2019 at 8:46am PDT
Walk to Leicester Square (6-minute walk)
A very short walk from Covent Garden is Leicester Square, equally as lively as Covent Garden, it's one of London's most iconic areas and is home to the city's vibrant theatre neighbourhood. Once you walk through it'll be hard not to notice red lanterns above you as you walk into another iconic area, China Town. It's somewhere you'll defiantly want to stop for food and soak up the atmosphere.
View this post on Instagram A post shared by Federico Fantuz (@federico_fantuz) on Jun 15, 2019 at 12:59am PDT
Walk to Piccadilly Circus (5-minute walk)
Piccadilly Circus is situated just around the corner from Chinatown, take a short walk down Shaftesbury Avenue and you'll reach it. This is somewhere you'll also want to stop and really take in your surroundings, you'll see big screens, street performers, shops, and beautiful architecture.
View this post on Instagram A post shared by XENIA TCHOUMI (@xenia) on Aug 14, 2019 at 12:07pm PDT
Walk to Soho (6-minute walk)
Soho is situated right by Piccadilly. To get there you'll walk through back roads to find legendary street food (you can get a roast dinner in a wrap), quirky shops, street art and you'll spot some very funky people. This unique area has a welcoming feel to it like no other place in London.
Walk through Soho to Oxford Street (8-minute walk)
You can walk all the way through Soho up to Oxford Street, where you'll be at the heart of one of the best places in London for shopping. With a great mix of high street and designer shops, you'll find everything from Primark to Prada. Also, home to the flagship stores for Disney, Burberry, Adidas and more, Oxford Street is a place where you will be able to get lost in a store, they're that big.
Finish at Grange Langham Court Hotel (7-minute walk, 5-minute Uber or Cab)
If you want to put your feet up after a long day of exploring come and visit us at Grange Langham Court Hotel, situated close to Oxford Street. Use code SUMMERESCAPE for 15% off accommodation and dining.
Best ways to get around London
There are many ways to make your way around London. It has 270 tube stations, 8000 buses and more than 750 Santander Cycle docking stations. Here are the most popular ways of travel around London:
London Underground
Buses
Black Cabs
Uber
By foot