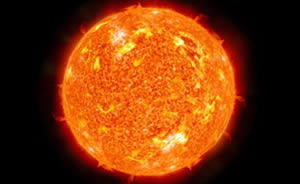 Making The Sun Fun
The Science Museum is currently hosting a special exhibition called 'The Sun: Living With Our Star'. Perfect for children and adults alike! This exhibition is packed full of fun, educational games for little ones to get involved in, as well as fascinating videos (and even an indoor beach!). You'll learn all about our special star's story as you watch the sun rise around the world on an enormous display, as well as discover what the sun looks like, super close up.
Nearest Grange Hotel: Grange Strathmore Hotel – 10 minute walk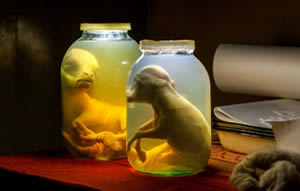 Be Brave & Encounter Preserved Specimens
Have a strong stomach? This behind-the-scenes tour is for you! Gain a creepy, yet strangely fascinating insight into the 22 million animal specimens housed in spirit at the Natural History Museum! Specimens include those collected by Charles Darwin himself; you'll even have a chance to see an 8.62-metre-long giant squid! If you fancy browsing their 27 kilometres of shelves, you can book tickets online.
Nearest Grange Hotel: Grange Strathmore Hotel – 5 Minute Walk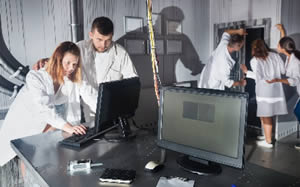 Find The Top-Secret Lab
Something a little less educational… but will get your brains thinking nonetheless! What's lurking in the biohazard lab… can you get there in time? Omescape's Biohazard Laboratory Escape Room is an immersive escape game that will test you and your friends' knowledge! You and up to 5 players must crack the code and enter 'Dr Snake's' top secret lab to find a cure to save New York's residents! With countless puzzles and mysteries to solve, you and your friends must beat the clock before it's too late…
Nearest Grange Hotel: Grange Blooms Hotel – 30 Minute Walk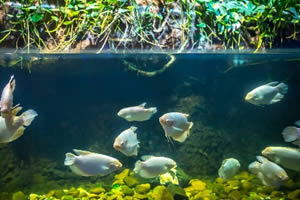 Take Your Kids On A Rainforest Adventure
At Sealife London you can take your little ones on a rainforest adventure! Brave little adventurers will get to investigate creepy crawlies, go crocodile spotting and see the UK's biggest collection of piranhas! As well as learning about these rainforest creatures, they'll get up close and personal with some creepy creatures by placing their heads into one of the many pop up displays – it's time to be brave! 
Nearest Grange Hotel: Grange Wellington Hotel – 25 minute walk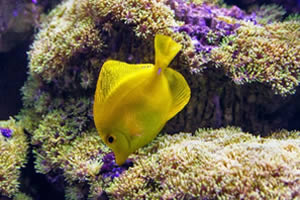 Explore The Deep Sea… In 3D!
If you're a film lover, this is the perfect way to celebrate Science Week! Experience the magic of IMAX 3D in the Capital's Science Museum watching the 60-minute film, 'Deep Sea'. Thanks to the immersion of IMAX, you'll feel like you're really there, swimming alongside schools of exotic fish and colourful corals. Narrated by Johnny Depp and Kate Winslet, you'll learn all about these beautiful and sometimes bizarre creatures.
Nearest Grange Hotel: Grange Strathmore Hotel – 10 minute walk
If you're keen to get involved in any of the activities above, why not turn your day trip into a mini trip! Explore our range of 4- and 5-star hotels across the capital and book today.